Play the Money Game and Win!
The Financial Counselor Notebook is a personal financial organizer which contains everything you need to give direction and focus to your financial life.
This easy-to-use notebook contains over 50 pages of forms, worksheets, goal setting ideas, tax and credit card information, and step-by-step instructions that will bring insight and clarity to your financial decisions.
Build a Statement of Financial Position
Analyze Your Cash Flow
Define Your Goals
Define Your Financial Strategy
Now You're Ready to Speak With a Qualified Advisor
Whether you're financially established, just starting out or starting over — organize your finances in one easy-to-reach location.
Keep your personal banking, budgeting, mortgage, insurance, credit, investment, tax and estate planning information in one convenient location. Learn how to set and reach your financial goals.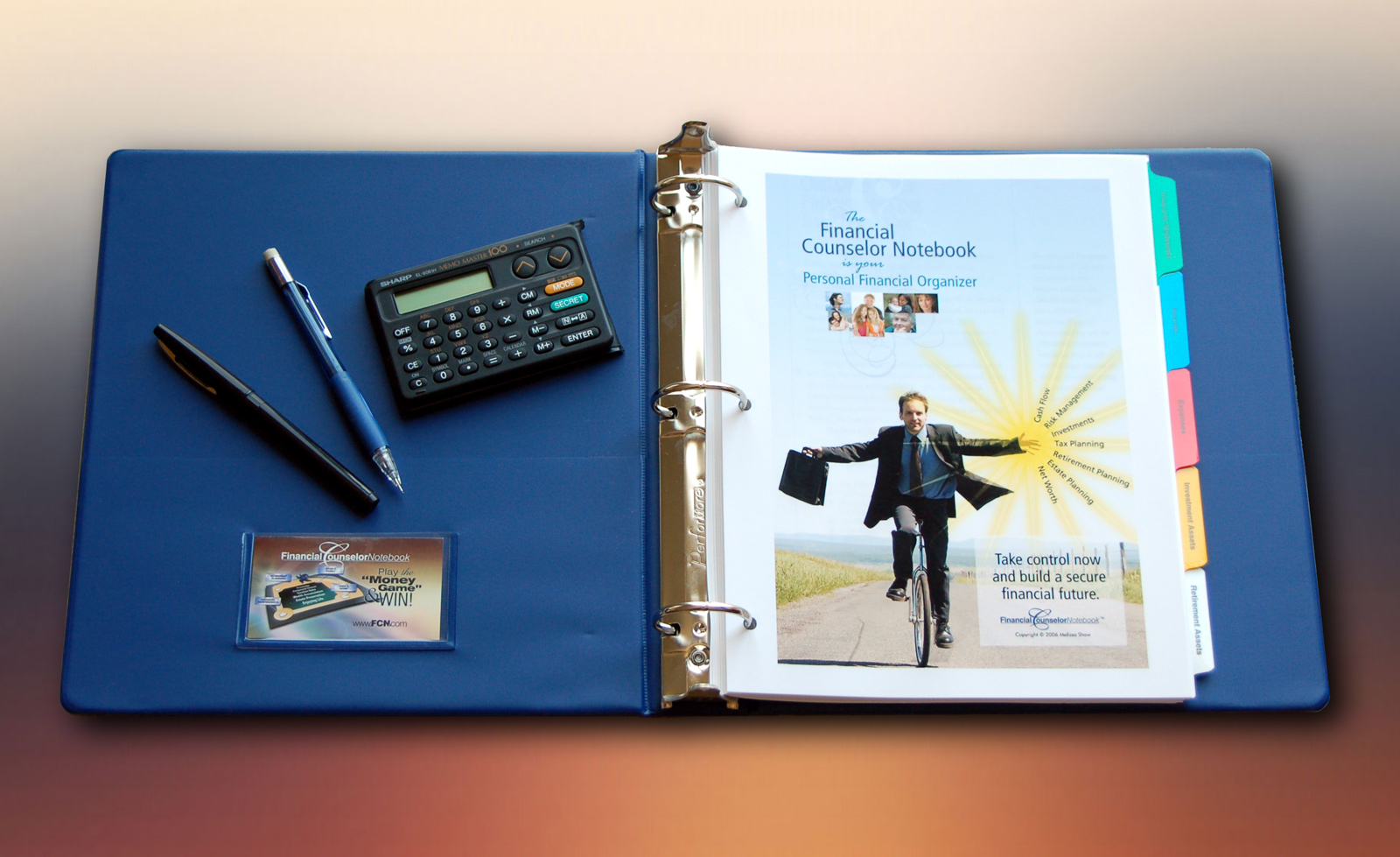 Work with the same tools, forms and methods used by professional financial planners.
The Financial Counselor Notebook was created by Melissa Shaw, a CERTIFIED FINANCIAL PLANNER™ professional, and is used daily in professional financial practices across America. It is an essential tool for organizing and sharing financial information between spouses. It contains educational information as well as worksheets and exercises to help you win the "Money Game."
Choose Your Ideal Format
The complete Financial Counselor Notebook can be shipped to your home or office in a handsome 3-ring binder with colorful section tabs and/or is available to you as an immediate E-Book download. Click here to order your copy now.

The poorest of all men is not the man without a cent, but the man without a dream.