Melissa Shaw, CFP® CERTIFIED FINANCIAL PLANNER™ professional is securities licensed to conduct business in California.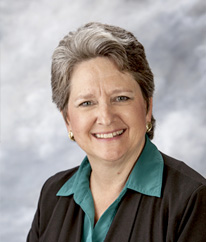 I enjoy teaching people about the "Money Game." It's fun to help people make better decisions about money. People want help understanding how the game is played. There is more to the game than just earning an income. Financial independence is achieved with planning and saving.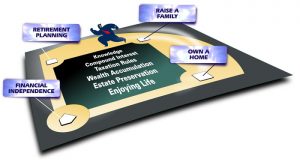 "I believe that a husband and wife run their household like a business. Hopefully they work in the black, and make a profit! One of them is the President and the other is the Chairman of the Board. Together they have a mission statement for their family and their values. We want to be part of their Board of Directors, along with their other professional advisors, to help them get where they want to go in life. Life isn't just a foot race, it's a relay race, and each generation passes the baton to the next generation. Once you have children, you want to protect them and provide for them."
One of the ways I help people is to take them through a financial counseling session using the Financial Counselor Notebook. This process requires a 2 to 4 hour meeting, where we roll up our sleeves and get something done! The fee for this service will range from $100 to $500 depending on time and effort. We spend time together working through their financial issues, building a balance sheet, doing cash flow analysis, looking at their tax return and talking about their family situation to build a picture of their life. We work together to look at their truth, and say grace over it. It gives us a chance to see what things they are doing right. Then we look for ways they can bring their game up. What moves in the "Money Game" should they consider? What issues do they need to look at? What additional information do they need to pull together?
We have a lot of ways we can bring value added to a client. Sometimes we are paid $125 an hour just to do counseling or discuss financial concerns. Other times we do a fee for service job like retirement planning or an estate planning module. This is an area of assistance where we can really help with some analysis. Some clients just want help with money management and investing.
With all the knowledge easily available, our job is to help people make better decisions about money. We help you look at your situation and be sure things occur to you.
We would like to help you manage your wealth, and grow with you for many years. That's what a good financial advisor should be able to do for you. Our job is to grow with you, and help you address the challenges and successes life presents to you.
Playing the "Money Game" can be a lot of fun. With a little planning today you can help predict your future.