PLAYING THE MONEY GAME
---
financial independence is the overall goal of financial planning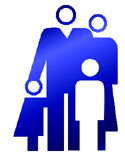 The objective is to turn Cash Flow into Net Worth over time.
There are two things that make you money:
• You at work
• Your money at work
---
1. Increase Your Income
---
2. Decrease Your Spending
• Distinguish between "needs" and "wants."
Ask yourself, "Do I really need this, or do I just want it?" Learn to tell the difference.


•Unwise Spending
• Reduce Taxes
• Unforseen Loss
- Bad investments
- Unexpected expenses
• Loss of Purchasing Power through Inflation

---
3. Invest Wisely